Special Offer! Free Jiu Jitsu Intro Class!
THE BENEFITS OF JIU-JITSU GO FAR BEYOND SELF DEFENSE
At Ricardo Almeida Brazilian Jiu Jitsu, we believe Jiu Jitsu is the best program for self-development, self-defense, and self-confidence. Our experienced Jiu Jitsu instructors break the technique down in smaller steps that make it easier and more fun to learn.
Whether your kid is a martial arts beginner or already has experience in other Martial Arts, Ricardo Almeida's Brazilian Jiu Jitsu classes promise to deliver benefits above and beyond fitness and grappling.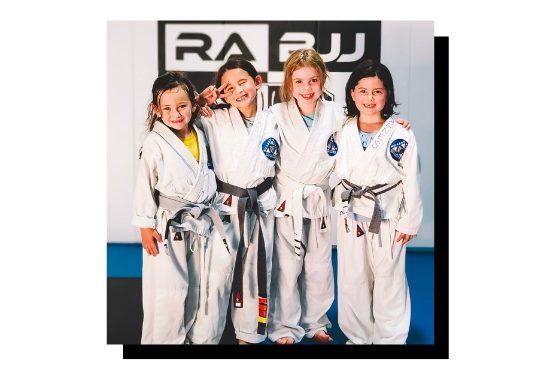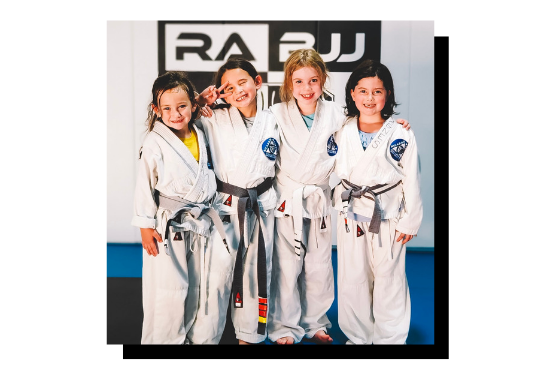 RABJJ  ANTI-BULLYING PROGRAM:
Unlike other martial arts that teach violent punches and kicks, our Brazilian Jiu Jitsu program utilizes non-violent holds which are only used as the last option against a physically assaultive bully, while other programs may make children more aggressive, the RABJJ Anti-Bullying Program promotes non-violence through respect, discipline, and compassion.

RABJJ CHARACTER DEVELOPMENT:
Jiu Jitsu is more than a self-defense system. We aim to teach our students not only to defend themselves from bullies but also to instill the key traits of a lifetime Martial Artist: honor, respect, humility, discipline, perseverance, etc. Each week we focus on a different topic such as goal setting, sportsmanship, and self-discipline. These are addressed as storytelling at the end of classes.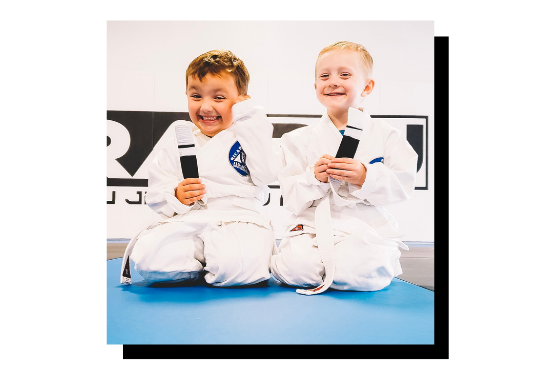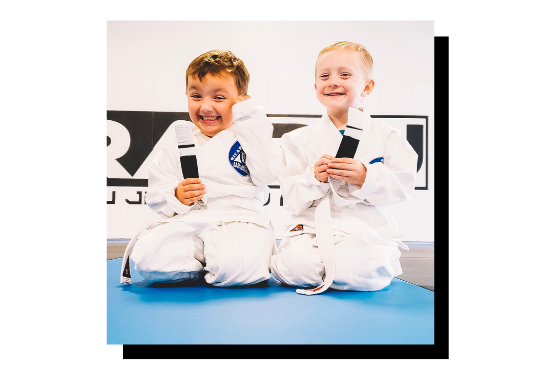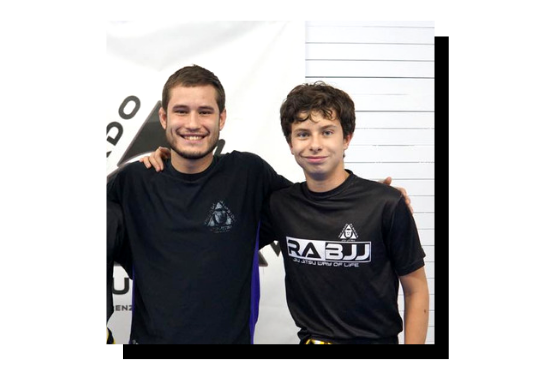 RABJJ ADD AND AUTISM:
Studies show that a complex physical activity like Jiu Jitsu, strengthens neural networks in the brain, and enables ADD/ADHD kids to practice self-control and gain confidence. Movement, helps them develop coordination while building strength. Our Jiu Jitsu classes are highly structured, this structure combined with the physical training, are proven to help individual challenged by ADD/ADHD and Autism to develop greater organizational and executive functioning skills.
TAKE THE NEXT STEP FOR YOUR CHILD...
Let us help you build a healthy, safe & fit lifestyle for you and your family.
THIS IS HOW WE HELPED JACK...
WITH JIU JITSU AJIT'S FAMILY....
Our kids classes are divided in age appropriateand students are also divided within appropriatelevels of experience and ability:

•
Kids
( 5-7 Year olds)
•
Jr

(8-15 Year-olds)



When a child turns 16 years old he or she will be automatically graduated into the adult belt system. Jr students may also be recommended by Instructors to attend different classes depending on the child's maturity, physical development, and technical ability.




Upon receiving the Grey belt, students may be recommended by the instructor to participate in Advanced Classes.
MELANIA LOVES JIU JITSU...
CHECK OUT OUR MEMBERS BEING SOCIAL...
★ ★ ★ ★ ★
"Just started at the Robbinsville location. Great atmosphere and work ethic. I learned a lot already and can't wait to go back for the next class.
-Chris R
★ ★ ★ ★ ★
"A hidden gem in Newtown! My son and husband train here and love it. Amazing instructors and great facility!

- Paula K